News
Here we publish news from Pizza 4P's Corporation and Industrial Hightlights
WHEY | An organic connection between a restaurant and a farm
In: News
Posted: 05 Thg 7, 2018
On our journey to deliver fresh and safe ingredients "Farm to Table", Thien Sinh farm is our valuable partner who makes this dream come true. They own 7 hectares of land, and this is where vegetables such as rocket, one of the key ingredients at Pizza 4P's, are grown.
However, our connection does not only stop at suppliers and consumers. Further than this, we are working with each other to think about what we could do more for this organic farm. And we come up with an idea of a circle, which could create and support a distinctively nutritious resource for the green veggies. We call it a "Green Circle".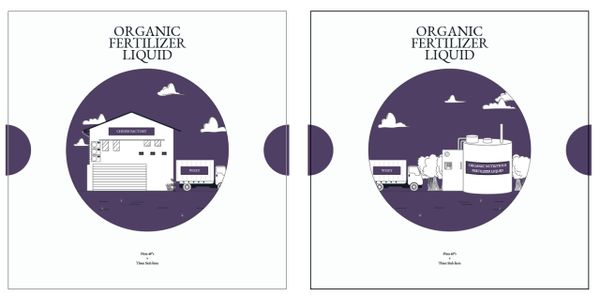 In this Green Circle, Whey is one of the key connections between Pizza 4P's and Thien Sinh farm. Our cheese factory will remain the "Whey" – a nutritious liquid that is extracted after making cheese, and deliver to Thien Sinh farm. There, Whey will be enhanced with other beneficial bacteria to create an Organic Fertilizer Liquid which we use for nurturing our little veggies on the farm.
Farm to Table is not only about what we serve on our dishes, but it is also about how we do to grow and nurture these organic ingredients. This concept is just meaning when the natural elements are concerned from the beginning.