News
Here we publish news from Pizza 4P's Corporation and Industrial Hightlights
How to make a Caprese salad at home with Pizza 4P's Fresh Mozzarella
In: News
Posted: 23 Thg 4, 2018
Mozzarella cheese is used as an ingredient in many salad recipes. Due to its freshness and light flavor, it is one of the most preferable salads in Italian cuisine.
With a Fresh milky flavor and stringy texture, Fresh Mozzarella is a distinctive ingredient for a good Caprese salad.
Pizza 4P's Online Store would like to share with you a very simple recipe that you can easily make a delicious Caprese salad at home.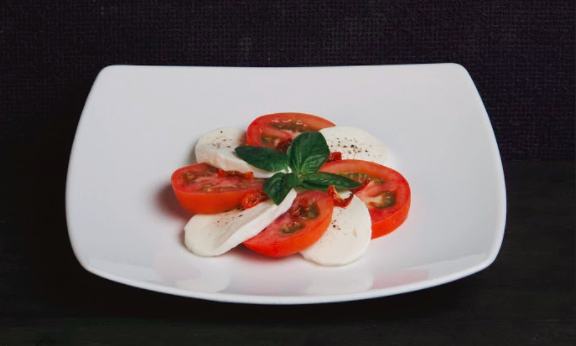 Ingredients:
1 cup balsamic vinegar
1/4 cup honey
3 large tomatoes, cut into 1/2-inch slices
1 (16 ounce) package fresh mozzarella cheese, cut into 1/4-inch slices
1/4 teaspoon salt
1/4 teaspoon ground black pepper
1/2 cup fresh basil leaves
1/4 cup extra-virgin olive oil
Direction:
Stir balsamic vinegar and honey together in a small saucepan and place over high heat.
Bring to a boil, reduce heat to low, and simmer until the vinegar mixture has reduced to 1/3 cup, about 10 minutes.
Set the balsamic reduction aside to cool.
Arrange alternate slices of tomato and mozzarella cheese decoratively on a serving platter.
Sprinkle with salt and black pepper, spread fresh basil leaves over the salad, and drizzle with olive oil and the balsamic reduction.
Now, just enjoy your own Italian Caprese salad!