News
Here we publish news from Pizza 4P's Corporation and Industrial Hightlights
5 smoothie ideas with Greek Yogurt of Pizza 4P's
In: News
Posted: 24 Thg 10, 2018
Tap into the protein benefit of Greek Yogurt by blending it into your smoothie.
Greek yogurt smoothie is thick, creamy and nutritious! A glass of fruits smoothie with Greek yogurt will supply enough protein and energy as a quick meal for busy days.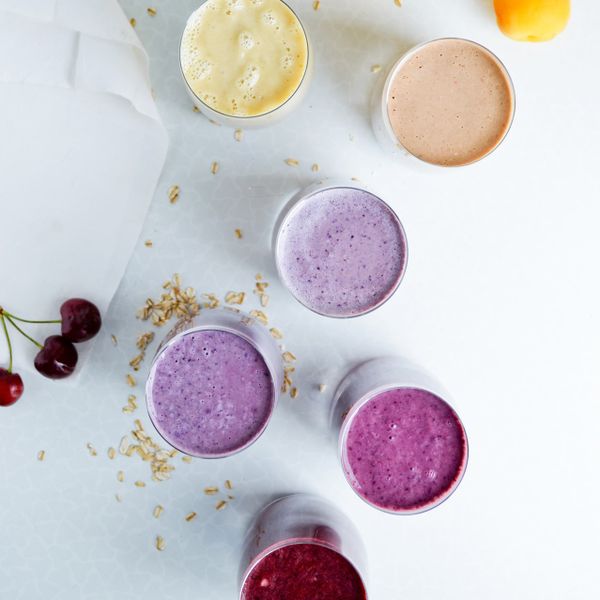 Recipe 1: Banana Strawberry Yogurt Smoothie:

½ cup Greek yogurt of Pizza 4P's
1 cup strawberries
½ banana (you can use frozen instead of adding ice)
1 tbsp almond butter
½ tsp vanilla extract
½ cup of water
This smoothie has a great protein supplement, which could be substituted for breakfast or a light meal after tough workout. It is a good recipe to increase your protein and build muscles.
Recipe 2: Blueberry Smoothie with Yogurt:

⅓ cup Greek yogurt of Pizza 4P's
½ ripe banana
⅓ cup frozen blueberries
½ cup spinach leaves
¼ cup non sweetened almond milk
1 tsp protein powder (optional)
This recipe is an energy boost for your healthy morning.
Recipe 3: Orange Vanilla Smoothie

1 cup Greek yogurt of Pizza 4P's
1 frozen banana (peel and slice the banana before freezing to make it even easier to use)
1-2 tsp vanilla extract
1 large peeled and sliced orange
2 tsp orange zest as-needed
This is a tasty, creamy delicious treat with an enhancement of citrus taste of orange.
Recipe 4: Banana Vanilla Greek Yogurt Smoothie

1 cup Greek yogurt of Pizza 4P's
2 drops Vanilla extract
1 Banana (optional: frozen)
1 cup spinach
½ cup water
A classic smoothie with a rich vanilla flavor.
Recipe 5: Muscle-Friendly Protein Smoothie with Greek Yogurt

½ cup Greek yogurt of Pizza 4P's
1 apple, cored and peeled
2 scoops protein powder
½ cup mango
½ cup pineapple
1 cup water
½ cup ice
A tropical smoothie recipe which will keep you totally full with 65grams protein.
Let's enjoy your own homemade smoothies with Greek yogurt of Pizza 4P's!
From Pizza 4P's Online Store.