Creamy pudding is an original dessert produced by Pizza 4P's. It's addictive- and preservative-free. It consists of fresh eggs, sugar, milk and fresh cream. The eggs are from a premium local egg farmer and it's delivered fresh every morning. It's silky, rich, and literally, melts in the mouth. It would be a nice gift when visiting friends.
Pizza 4P's Matcha Pudding is a Japanese-style pudding that has a creamy texture and real matcha flavor from Kyoto, Japan.
*This product is not available on Monday.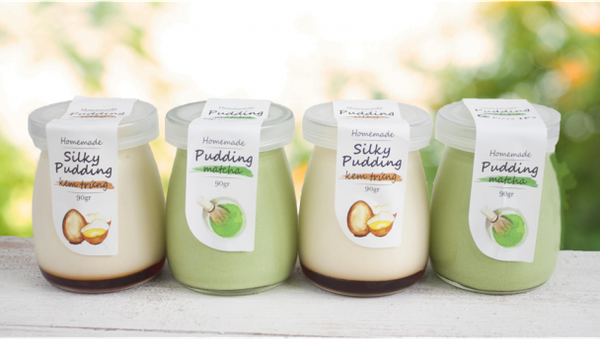 Pizza 4P's Silky Pudding & Matcha Pudding is made with 100% natural ingredients from Yanoen Uji, no artificial added. You will taste the true silky and matcha flavors in the first spoon.
Product Info
Product Name: "Authentic Pudding Taste" Set
Product Type: Desserts
Weight: 90g x 4 jars
Made in: Ho Chi Minh, Vietnam
Producer: Box 4P's
Storage condition:

Keep chilled at 4-7oC

Expiration period:

4 days from production date.